Cambourne Residents
It is with great sadness that this year the Cambourne Fireworks Committee has had to take the tough decision to cancel the Annual Fireworks Display this November
We would have loved nothing more than to put on our usual big, fun family event, that helps bring the community together for a great evening, especially after the last 18 months of lockdowns and restrictions.
We've left it till the last possible minute to see if we could try to make it work but sadly it just doesn't seem possible.
Anyone that's attended the Fireworks over the last 10 yrs will appreciate how close proximity you are to others in the crowd and how congested circa 10,000 people at an event can get.
With Covid rates rising in the South Cambs/Cambourne area and news reports of a possible October Lockdown or at least some restrictions being re-introduced we feel we'd struggle to hold the event successfully. We also didn't want to host an event that led to spreading Covid and if someone got seriously ill or worse for the sake of a fireworks display we'd feel awful
If Government restrictions changed last minute and we had to cancel last minute we'd still have incurred large outgoings but with no income/donations on the night we'd be risking future events due to the financial burden this would create.
We've organised the event for 10 years and hope there will be many more. We appreciate it's disappointing and the disappointment actually pleases us somewhat in a small way as this shows how well liked and supported the event usually is.
Again we are sad & sorry to not be holding an event this year but hopefully this safeguards the events future for many more years, while also protecting the health & wellbeing of the residents of Cambourne & surrounding area that would normally attend the event

Kind Regards & Stay Safe

The Cambourne Fireworks Organising Committee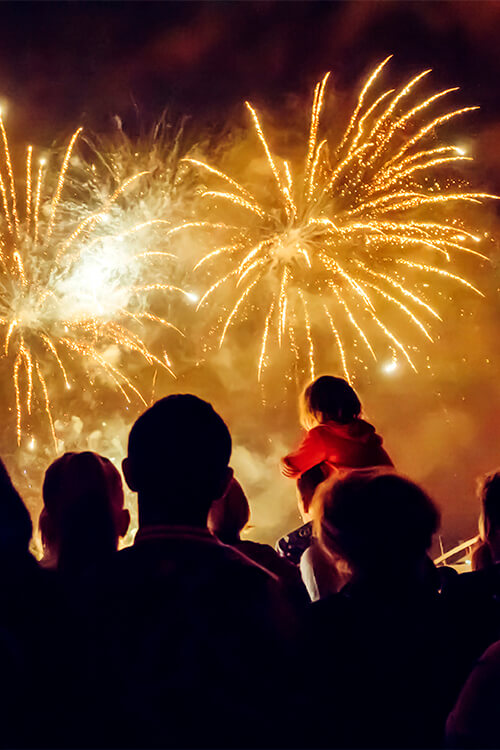 Finding us
Our event is at the Playing Fields, Back Lane, Upper Cambourne, Cambridge CB23 6FY
If you need any further event information please email:
What people said last year

"The fireworks were brilliant! We all loved it. Thank you for organising such a great community event."
AC

"Had a great time, thank you for organising the display."
SP

"Fabulous fireworks! You must all feel such a great sense of achievement. Thank you!."
MG

"Amazing fireworks! Looking forward to next year."
AW